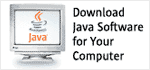 Retrieve User ID and Temporary Password


Enter your e-mail address below to reset your password.
When you click 'Submit', the system will generate a new temporary
password for your account, which will be sent to that address.
Follow the instructions in that e-mail message to finish the log in procedure.