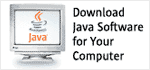 The materials on this page are provided by the Maintenance Lead of this JSR for evaluation and feedback.
These materials are not final, and are subject to change as the JSR progresses through the process.

JSR-234 (Advanced Multimedia Supplements) is not in active phase currently. The 1.0 version was released June 2005 and the maintenance release 1.1 followed March 2007. There hasn't been requests or plans for another maintenance release in near future. However, we have an e-mail address (jsr-234-comments@jcp.org) for any comments, questions and feedback. The address is published on the cover page of the specification and on the JSR's webpage (http://www.jcp.org/en/jsr/detail?id=234). I'm personally following that address and try to reply within couple of days to all queries and expose them to the WG if they are not trivial.

We have given presentations in conferences. During the active phase, some of the WG members provided a Technical Session at JavaOne conference 2004 (TS-2108, "New Multimedia for Mobiles", Rantalahti, Paavola, Vigil).

Also, right before the final release some of the WG members gave a presentation and published a paper at Audio Engineering Society Convention (http://www.aes.org/e-lib/browse.cfm?elib=13188).

We are also monitoring and contributing to the Wikipedia page at http://en.wikipedia.org/wiki/Advanced_Multimedia_Supplements.