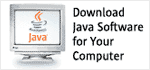 The materials on this page are provided by the Spec Lead of this JSR for evaluation and feedback.
These materials are not final, and are subject to change as the JSR progresses through the process.



Do you want to influence future portlet technology? Now is your chance to get involved and make an impact!

The JSR 362 EG has begun work on the Portlet Specification Version 3.0. Information about what we have done so far and what we intend to accomplish can be obtained from the following locations:
The JCP organization main page for JSR 362
On the JSR 362 project page, you can find high-level bullet items of proposed topics.

You can subscribe to the project observer's mailing list on that site to stay informed about our progress and post to the mailing list when you have comments.
We want the Portlet Specification 3.0 to provide great functionality that can be efficiently used by Java EE developers. Developers should be able to easily understand portlet concepts and be able to quickly come up to speed in developing portlet code. Portlets should optimally leverage Java EE features as modern web applications that support mobile devices and provide great support for client-side applications.
To assure that we reach these goals, we would be very interested in obtaining feedback from the Java Community about your experience with the current JSR 286 specification and about your ideas and desires for new features for the upcoming Portlet Specification Version 3.0.
Are you an experienced portlet programmer? That's great! Let us know your ideas and requirements for future portlet technology.
Are you new to portlets? That's great, too! Grab the current specification and reference implementation, jump into portlet programming, and let us know the good, the bad, and the ugly of learning portlet programming.

You can find the current JSR 286 Portlet Specification 2.0 for download at the JSR 286 Specification page.
The reference implementation is hosted by the Apache Pluto Project. There you can download a package with the Pluto portlet container on Tomcat. The Pluto community can help you if you have questions.
In particular, you could help us in the following ways:
Provide feedback about the current portlet specification

Would there be any clarifications / changes needed to make it easier to use?
In your experience with portlets, have you noted any "gotchas", programming problems that you run into again and again, that maybe we could alleviate through a change in the specification?

Send us your ideas for new functions / features for version 3

What are the main Java EE features that you would like to see portlets support?
What new features would you like to see adopted by the portlet specification?

Get involved with the portlet reference implementation.

The Portlet 2.0 Reference Implementation is hosted on the Apache Pluto project, see: http://portals.apache.org/pluto/
We haven't started work on the Version 3 RI yet, but we will probably begin work before too long.
If you would be interested in helping with the RI, now would be the time to start becoming active at the Apache Pluto project.