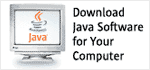 JSR #369
JavaTM Servlet 4.0 Specification
JSR Renewal Ballot
Ballot duration: 2017-01-17 to: 2017-01-30



Special Vote Instructions:


Servlet 4.0, and its HTTP/2 requirement, are a key part of the Java EE 8 technology stack. To date, Servlet 4.0 has accomplished some significant milestones, including:

* Introducing a requirement on HTTP/2

* Mapping Discovery API

* Use of Java SE 8 default methods

These are all included in the most recent draft, the Early Draft Review. As publicly stated at JavaOne 2016, Oracle intends to complete Servlet 4.0 in calendar year 2017, with a public review draft in Q3. This statement reiterates that commitment.


These are the final results of the JSR Renewal Ballot for JSR #369. The EC has approved this ballot.
Votes
EC

| | |
| --- | --- |
| Azul Systems, Inc. | |

| | |
| --- | --- |
| Credit Suisse | |

| | |
| --- | --- |
| Eclipse Foundation, Inc | |

| | |
| --- | --- |
| Fujitsu Limited | |

| | |
| --- | --- |
| Gemalto M2M GmbH | |

| | |
| --- | --- |
| Goldman Sachs & Co. | |

| | |
| --- | --- |
| Grimstad, Ivar | |

| | |
| --- | --- |
| Hazelcast | |

| | |
| --- | --- |
| Hewlett Packard Enterprise | |

| | |
| --- | --- |
| IBM | |

| | |
| --- | --- |
| * Intel Corp. | |

| | |
| --- | --- |
| Keil, Werner | |

| | |
| --- | --- |
| London Java Community | |

| | |
| --- | --- |
| MicroDoc | |

| | |
| --- | --- |
| NXP Semiconductors | |

| | |
| --- | --- |
| Oracle | |

| | |
| --- | --- |
| Red Hat | |

| | |
| --- | --- |
| SAP SE | |

| | |
| --- | --- |
| Software AG | |

| | |
| --- | --- |
| SouJava | |

| | |
| --- | --- |
| Tomitribe | |

| | |
| --- | --- |
| Twitter, Inc. | |

| | |
| --- | --- |
| V2COM | |




Icon Legend
Yes
No
Abstain
Not voted

* EC Member : Voting rights have been suspended according to JCP 2.8
---
View Vote Log