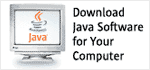 JSR #377
Desktop|Embedded Application API
JSR Renewal Ballot
Ballot duration: 2017-03-14 to: 2017-03-27



Special Vote Instructions:


Work on JSR-377 has been done at a slow pace. On one side the reaction from the general public is positive. I've presented the state of the JSR, its API and future additions at several conferences and user meetings in 2016. Most attendees agreed the API looks sound, some even pointed out possible updates. We also did some work on the API at a couple of Hackergarten meetings in the past year.

However work at the EG has not been progressed as much as I'd like; it's my responsibility it happened this way.

I hope the JCP EC will grant us one more extension. The (growing) number of questions/answers related to JavaFX alone at StackOverflow reflect the need for better APIs for building Java desktop applications. Swing remains popular. The Brazilian government would also benefit from a JSR in this area as even though many open source options exist out there they won't pick a solution that's not bases on a standard, and no Java framework out there complies with this requirement.


These are the final results of the JSR Renewal Ballot for JSR #377. The EC has approved this ballot.
Votes
EC

| | |
| --- | --- |
| Azul Systems, Inc. | |

| | |
| --- | --- |
| Credit Suisse | |

| | |
| --- | --- |
| Eclipse Foundation, Inc | |

| | |
| --- | --- |
| Fujitsu Limited | |

| | |
| --- | --- |
| Gemalto M2M GmbH | |

| | |
| --- | --- |
| Goldman Sachs & Co. | |

| | |
| --- | --- |
| Grimstad, Ivar | |

| | |
| --- | --- |
| Hazelcast | |

| | |
| --- | --- |
| Hewlett Packard Enterprise | |

| | |
| --- | --- |
| IBM | |

| | |
| --- | --- |
| * Intel Corp. | |

| | |
| --- | --- |
| Keil, Werner | |

| | |
| --- | --- |
| London Java Community | |

| | |
| --- | --- |
| MicroDoc | |

| | |
| --- | --- |
| NXP Semiconductors | |

| | |
| --- | --- |
| Oracle | |

| | |
| --- | --- |
| Red Hat | |

| | |
| --- | --- |
| SAP SE | |

| | |
| --- | --- |
| Software AG | |

| | |
| --- | --- |
| SouJava | |

| | |
| --- | --- |
| Tomitribe | |

| | |
| --- | --- |
| Twitter, Inc. | |

| | |
| --- | --- |
| V2COM | |




Icon Legend
Yes
No
Abstain
Not voted

* EC Member : Voting rights have been suspended according to JCP 2.8
---
View Vote Log