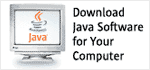 by Susan MItchell


The Java Community Process (JCP) organization continues to grow steadily, and with that growth comes a demand for information about the ins and outs of the program. How can I or my manager get involved? How do I write a Java Specification Request (JSR) proposal? What does a Spec Lead do? What about the Reference Implementation (RI) and Technology Compatibility Kit (TCK)? After the JSR goes final, what happens in terms of maintenance and media exposure? The JCP Program Management Office (PMO) addresses these and other topics in a free, comprehensive, 6-hour training session held each year before the JavaOne Conference.

On the unseasonably warm Monday morning of May 7, 2007, at the Westin Hotel in San Francisco, California, a dozen attendees gathered around a long table, plugged in their laptops, got their favorite hot or cold beverage, and settled in to absorb a wealth of data. In the training session, Liz Kiener, JSR program manager for the JCP PMO, introduced basic information about the PMO, Executive Committee (EC), and the changing face of the JCP membership overall. However, the majority of the time was spent with Liz and her PMO partner Harold Ogle delving into the timeline and stages of a sample JSR.

One would think a new member like Bryan Reinero of Ricoh Corporation would appreciate such training the most. Although he had already "hit the jcp.org web page to form a basic understanding" and read the Spec Lead Guide, he found the discussion in the training context helpful as well. But this year's participants were mostly Spec Leads who had some level of experience in the JCP context. Such knowledgeable folks attended in order to:
make sure they have the latest news on any changes to the evolving process (Suresh Chitturi, Nokia, "always something new to learn")
root their story "in firm ground" before conveying it to colleagues they're mentoring (Jan Luehe, Sun)
ask specific questions based on their history with the program (Yong Moo Kim, LG Electronics, wondered about the role of Observers, and Balwinder Kaur, Motorola, hoped to learn about the intricacies of the legal/financial aspects)
prepare to possibly submit a JSR proposal (Jens Jenson, Ericsson AB, and Gary M. Gershon, independent member)
Those who can't make it to the training session can access the podcast and slides, read the Spec Lead Guide, read the Tutorial series, "The Life of a Spec Lead", or request from Liz an introduction to a Star Spec Lead who is willing to be a mentor.
But Dave Kim of SK Telecom agrees that nothing beats the value of discussing these things live and in context. He says, "I wanted to make sure I understood everything I'd been reading on the web site, so I'm here to fill in any cracks in my understanding of the process."