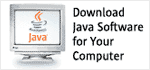 News Stories
2006 Results Bode Well for the JCP and Its Members in the New Year

2006 was a great year for community technology development across the board. At the JCP, Spec Leads, Expert Groups members, observers and Executive Committee members worked together to take Java standards to the next level of development. Women Spec Leads had an outstanding contribution, several of them won in 2006 the distinction of Star Spec Leads for their leadership in driving Java specifications from concept, submission, standard development, to Technology Compatibility Kit (TCK) and Reference Implementation (RI) delivery. Among them are Ekaterina Chtcherbina, Jaana Majakangas, Linda DeMichiel, and Pia Niemela.

Six more new spec leads reached stardom in 2006: Danny Coward, Pierre Gauthier, Èamonn McManus, Antti Rantalahti, Bill Shannon, and Shai Gotlib who consistently set the bar higher with quality and timely delivery of their JSRs. If you want to find out more about these Spec Leads and the JSRs they lead visit http://jcp.org/en/press/news/star

More JCP landmarks and successes were recognized at the 2006 JavaOne Conference. The community was brought into the spotlight repeatedly and credited for its role and contributions by leading names in the industry including Sun Microsystems' CEO Jonathan Schwartz and other conference speakers who urged attendees to join the community.
A good measure of the 2006 JCP accomplishments is always given by the 4th JCP Annual Awards and its winners. This year after the nominations round, there were about three to four candidates for the winner title in each category - all very strong. Go to http://jcp.org/en/press/news/awards/2006award_nominees for a complete list of the nominees and winners and a description of the awards categories including jurying criteria.

JCP inspired JSR itineraries at the 2006 JavaOne Conference and took attendees on interesting journeys of standards discovery. They included sessions regarding directions of the Java Platform, Standard Edition 6 (Java SE 6) and Java Platform, Enterprise Edition 5 (Java EE 5) and about other key JSRs. For a complete search of JSRs based sessions at the 2006 JavaOne Conference go to http://java.sun.com/javaone/sf/sessions.jsp

2006 was also the year when the JCP Training Program went virtual. With this the JCP has come to the rescue of those who cannot travel to in-person training events and prefer taking the training program virtually through the JCP.org site itself.

It was also the year of a new effort initiated to improve and change the Java Community Process through JSR 306. From the developer feedback we received re the content of the JSR, "Improving involvement of individuals" was the top pick, closely followed by "Optimizing duration of JSRs". Also "Easing migration of existing technologies into standards" got a good number of votes. Summarizing, JSR 306 will explore the possibilities to implement certain specifications outside the Java platform. In EC speak these have been labeled "Hybrid JSRs". By "non-Java" the JSR drivers mean anything that is written and runs entirely outside the Java environment. It could be written in C, in Ruby, in Cobol or Prolog for that matter. The point is that there are situations where it makes sense to enable the JCP to specify APIs that can be implemented in a Java application and in entirely other architectures. Web services interoperability can be one context, Java language features clearly not. "Hybrid" then describes a JSR that allows both: it still must do all the known Java work and may then also allow the gathered IP to be implemented in another world than Java.

Increasing openness and transparency of expert group discussions and other related communications at the JCP are also among the goals of this program JSR. They are often raised topics and very valid ones. From a developer's point of view it is difficult to understand why public access is not granted on Java specification efforts that the developer is interested in. In earlier versions of the JCP the first draft review, then known as Community Review, was restricted to the JCP membership. Meanwhile we made all draft reviews public and rightly so!. Nothing scary happened. Since JCP 2.5 the spec lead and expert group have had considerable freedom over how they conduct their work. Several spec leads have taken that freedom to run their JSRs in a very open manner with Doug Lea's JSR 166 often as the prime example. And again nothing scary happened. Many external standards organizations and many JSRs have a desire to work together (OSGi, OMG with CORBA, OMA and various Java ME related JSRs are some of the examples). On previous occasions when we looked at this the solutions always seemed complex. Now, in JSR 306, it appears we may be able to build such liaison relationships and provide that much sought after transparency with the same edit to the JSPA, the membership agreement.

Individual developers participation will be included in the scope of JSR 306 as well. Joining the JCP as an individual is evidently possible as proven by the 700 or so individual members out of the total membership number of 1100 but admittedly it is not a turn key effort. When indeed the JCP first started in December 1998 it was aimed at enabling corporations and institutions to come together over the standardization of Java technology. The membership agreement might seem lengthy to some; it is because it needs to capture all the IP aspects due to the JCP's mandate that JSRs deliver a spec but also two pieces of software (the RI and TCK)This makes the membership agreement complex to a degree that as an individual you're not typically used dealing with. The web site itself (JCP.org) can play a role here. In parallel to JSR 306 my team will be working to improve the information provided on the site about the membership process. Keep your opinions re JSR 306 coming, you can send them to the Spec Lead (onno@jcp.org) or to the JSR expert group (jsr-306-comments@jcp.org).

The JCP wrapped up the year with Executive Committees elections and key JSRs that crossed the finish line. Elections congratulations go this year to IBM, Oracle, HP, Fujitsu, Doug Lea professor of computer science, Motorola, Vodafone, Siemens, BenQ, Ericsson AB and Jean-Marie Dautelle, individual developer and initiator of several open-source projects. They were all elected or re-elected on the JCP SE/EE EC and ME EC respectively. More details about the ECs members and their Java technology and community expertise are posted on jcp.org at http://jcp.org/en/press/news/ec-feature_SE091206 for SE/EE EC and at http://jcp.org/en/press/news/ec-feature_ME091206 for ME EC.

One of the JSRs finalized in the last weeks of December 2006 is JSR 270, Java SE 6 Release Contents which published its Final Release on Dec. 11. The specification including the RI and the TCK can be downloaded from http://jcp.org/aboutJava/communityprocess/final/jsr270/index.html
For a perspective on the top ten reasons why developers should upgrade to this new release of Java SE visit Danny Coward's blog Among the component JSRs developed in close synchronization with JSR 270, Java SE 6, which also posted their Final Releases on December 11 are JSR 199, Java Compiler API; JSR 202, Java Class File Specification Update; JSR 221, JDBC 4.0 API Specification; JSR 223, Scripting for the Java Platform; JSR 268, Java Smart Card I/O API and JSR 269, Pluggable Annotation Processing API.

The other JSR which published its Final Release was MOBILE SERVICE ARCHITECTURE, JSR 248. The main focus of this JSR has been to create a very predictive Java platform for mobile devices through continual architectural consistency, focus, and direction to the collection of efforts for Java ME. It has also been driven by the need in the marketplace for a clear statement of how the various technologies fit and work together. The Final Release can be downloaded from http://jcp.org/en/jsr/stage?listBy=final

This is just a quick recap of what went on at the JCP in 2006. A busy year with important developments and accomplishments which bode well for the new year in front of us.