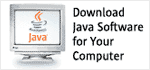 by Susan MItchell


On Cinco de Mayo 2008, some of us celebrated the Mexican holiday, not by drinking margaritas, but by wandering into the JavaOne-infused InterContinental Hotel in San Francisco, California. We were eager to immerse ourselves in eight hours of solid training in the nuanced art of getting involved in the JCP program. However, the JCP Program Management Office (PMO) thoughtfully organized the schedule so people could drop in for a particular training topic. Still, most people, like me, stayed the entire day. We received a full reward of copious information, and a revolving buffet of caffeine-boosted beverages (and other drinks), fruit, salad, sandwich-fixings, and an assortment of cute petits fours. The price was right, too -- free to anyone, whether JCP members or not.

Liz Kiener and Harold Ogle, both PMO program managers, know what people need to know from observing Spec Leads navigate The Process. Liz and Harold kicked off the morning with the basics: defining the JCP program, explaining its history, showing how to use the JCP.org website, listing levels of involvement in the community, and showing what the Java Specification Request (JSR) timeline involves.

Participants, representing diverse countries in North America, Europe, Asia, and Oceania, learned what they wanted to learn. Martin Johansson and Niclas Palm, of Ericsson AB in Sweden, are new co-Spec Leads for the recently approved JSR 325.Although they went through the process closely with their Ericsson AB colleagues on JSR 281, they appreciated a "refresher" as they blaze their own trail.

Greg Luck, an individual Spec Lead from Australia working for Wotif.com, brought specific questions about JSR 107, which he is trying to co-lead. He was glad to learn that he has "positive authority to go forward" and make decisions in leading a spec that has received broad community interest.

Stephen Colebourne, co-Spec Lead for JSR 310 was surprised that supporters of a proposed JSR don't have to be JCP members. He went to a lot of trouble to make sure his supporters were members. Oh well.

Mihir Kulkarni of BEA Systems (now Oracle) in San Francisco expressed how he appreciated getting to know Liz and Harold personally. As Spec Lead of JSR 289, he feels more comfortable emailing people he knows.

Arnulf Huck of Navteq in Germany was the only attendee who wasn't a Spec Lead. He is "new to it all" although he currently participates in JSR 293. Today, he just soaked up the information with no plan for becoming a Spec Lead himself yet.

Everyone was interested in hearing Mikhail Gorshenev, an Sun Microsystems expert on TCK development, discuss that and issues related to business terms. Most memorably, he said, "If it's not testable, it's most likely not useable."

Corina Ulescu, the PMO communications manager, said blogging, podcasting, and RSS feeds are some of the new venues for getting media attention, but old methods of publishing articles, speaking before live audiences, and offering news to the media remain valid, too. As Corina noted, "Your success is the success of the community," prompting more comments on JSRs in progress, wider adoption of JSRs that final, and education and recruitment of other developers.

Send pmo@jcp.org any newsworthy information about your JSR - celebrity experts, awards won, journal citations, and so on. By contributing, you can make a difference.