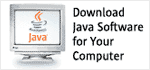 News Stories
The JCP Program Membership Continued to Trend Up in 2006
More sign up in the new year

Among the corporate entities that signed up are Advance Micro Devices, Alcatel, Huone Inc. from Korea, StreamWIDE S.A.S., ICEsoft Technologies, Inc., Huawei Technologies, Ltd, ShenZhen Kingdee Middleware Co., Ltd, Goldman Sachs & Co JCPA, continuing the trend of industry leaders from across the world joining the community. A similar pattern has been manifest among not-for-profits with The Open Group and TeleManagement Forum signing up as members in 2006. Following in the same steps are members from the academic ranks and the most recent illustration of the rising trend in this group is GHENT University (Belgium) which came to the community fold with its research arm for telecommunications and the University of South Florida.

The newest member in the not-for-profit category is Eclipse. In his blog Mike Milinkovich, Executive Director of the Eclipse Foundation, notes that "I largely view this as part of Eclipse maturing and playing a more active part in the broader community. Many projects at Eclipse rely on standards from JCP, OMG and OSGi and we believe its simply good behaviour to contribute back by joining." In addition to the JCP, Eclipse joined OMG and OSGi.
For more information check out Eclipse' press release "Eclipse Foundation Joins Three Industry Specification Groups"

In the corporate category one of the most recent signers is Huawei Technologies, China's largest manufacturer of telecommunications equipment and primary provider for Asian carriers including China Telecom, China Unicom, SingTel, Hutchison Telecom and Telecom Egypt.