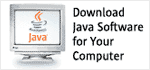 | | | |
| --- | --- | --- |
| | | |
| | | The Java Community Process (JCP) program applauds the community's Star Spec Leads. These leaders earned this honor through their efficient, prompt, and transparent communication with their Expert Group, the Program Management Office (PMO), and the Executive Committee (EC). They used community web pages, observer aliases, and other tools to communicate with their expert group, the JCP program community, and the public. They kept their Java Specification Requests (JSRs) on schedule by making sure their team stayed focused and felt appreciated. The JCP program congratulates and honors these Star Spec Leads. |

Antti Rantalahti is a senior research engineer at Nokia Research Center in Helsinki, Finland. Holding a master's degree in Computer Science, he started his career with Nokia in 1995, working with network management systems. For a while, he did Wireless Application Protocol (WAP) related projects before moving to the Research Center in 2001. During the '90's, Java technology touched his work, but it evolved into a full-time job in 2001 after coworker Jyri Huopaniemi started JSR 135 Mobile Media API and Antti worked on it as Nokia's technical Expert.
For the last four years, Antti has been involved with most of the multimedia-related Java ME standards:
Antti also participated in some internal Nokia projects doing research on Java multimedia technology as a way to prepare for the standardization work that is visible to the JCP community. He enjoys the challenges inherent with multimedia. "In the Java ME domain, the number of different hardware and software multimedia platforms is huge. Mapping all of them under some generic API to allow the best possible use of the available resources but to still have transportable applications makes this work interesting," he says.

When it comes to leading an Expert Group, Antti focuses on the key issues of communication and delegation. Still, he says, "Communication always has the top priority. Quick response time and correctness are part of being professional." Experts should know that they have all the same information as the Spec Lead has and feel that they are the ones who can and will do the work. When Antti receives a question or comment, he responds right away, even if his answer is that he doesn't know and he'll answer more completely when he has the information. He treats all contacts throughout the entire lifecycle of a JSR with the same courtesy. He feels keenly the responsibility of representing Nokia and the JCP program to the outside world and will spend the minute it takes to write an email response. "The TCK challenges must be handled especially quickly. When someone has a product in development, I don't want to cause any extra delays for them," he says.

Antti tries to keep communication channels open in both directions with his Expert Group, and so far the information has flowed at a reasonable enough level to avoid drowning in it. Email is the primary tool of choice. Minutes from all face-to-face meetings and conference calls are written and delivered to the members. API drafts and other documents are placed on a group member's Website -- Nokia's external site for JSR 234 and Motorola's site for JSR 272 -- with the Java sources and, in case of JSR 234, with change logs as well. During a review period of the process, all JSR comments are collected in a single document to be discussed and resolved one by one when the review period is over.

Antti makes sure that all Expert Group meetings have clear goals and a well-written agenda to allow members to prepare in advance. The needs of remote participants who are in different time zones are considered, too. The agenda is usually updated during the meeting to optimize time management. By the end of the day, meeting minutes are emailed to all Expert Group members. Members on different time zones can choose to join the meeting for the summary only, and they are welcome to comment before the meeting continues the next day.

"The Spec Lead is clearly the driver of a JSR, so it's my responsibility to keep the pace," says Antti. However, he strongly believes that creating the specification is the team's work. Part of his role as Spec Lead is to ensure that the atmosphere of the group encourages individual members to contribute and influence the part of the specification that has been delegated to them. "The specification is always the result of compromises, and the Spec Lead can greatly affect how they are made. It's a matter of balance between usability, implementability, functionality, and the needs of individual members," he says.

Everything may be negotiable, but proposed changes and compromises must be backed up with sound reasons. Antti does not feel that adhering to the original schedule is critically important in and of itself, but justification is necessary for any slip in the final release date. The most important thing is for progress to be steady and predictable, even when it may not be visibly apparent, such as when the Spec Lead is quietly developing the RI and TCK in the background. The schedule is updated to keep Expert Group members on track, and the PMO is alerted when Antti communicates in advance of precess milestones to let the staff prepare for incoming deliverables.

Antti is pleased with being named a Star Spec Lead, saying, "I see it as a merit for myself, my company, and the Expert Group. I'm backed up by a good organization in Nokia, and the Experts from other companies have been very competent and productive. For my part, I do my best to make things happen as smoothly as possible now and in the future.

Being a father of two small boys takes almost all of Antti's free time. What little remains is mostly filled with cycling or, in the winter, playing squash. "I try to stay fit all year around and I compete in mountain biking a few times in the season," he says. Antti tries to maintain his old interest in computer gaming, especially racing simulations, and for reading science fiction and "other stuff that most software engineers find cool."

Go to the Star Spec Lead Program page for more information.



. . . . . . . . . . . . . . . . . . . . . . . . . . . . . . . . . . . . . . . . . . . . . . . . . . . . . . . . . . .