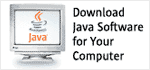 by Susan MItchell


The Java Community Process (JCP) program is big on tradition, celebrating anniversary milestones and regular events at the JavaOne conference. But anyone (like me) who has watched how the Program Management Office (PMO) carries out these traditions more than twice would notice that events rarely continue in exactly the same way. Hey, that's a good thing, and it reflects the community's larger interest in evolving to improve.

Case in point: the annual Spec Lead dinner to which Spec Leads (and Executive Committee (EC) members) are invited became the central venue for the PMO to broadcast news that is normally shared at the annual JCP community event. The reason for the change is that the community event, having merged with a Sun developers group "unBOF" party at San Francisco's Thirsty Bear microbrewery, was expected to be (and was!) too large and noisy to accommodate a set of polite announcements.

Meanwhile, up the street from the Thirsty Bear and a couple of hours earlier, a large roomful of Spec Leads, EC members, PMO staff, and journalists gathered in the InterContinental Hotel for the Spec Lead dinner. Although the hour faced stiff competition from a BOF (birds-of-a-feather) session that many Spec Leads wanted to attend, lots of people showed up to chatter, build relationships, and generally have a good time. I'm not sure what everyone else's conversations were about, but I enjoyed talking to Michael Nascimento Santos (JSR 310) about the Brazilian work ethic, Ken Walker of IBM (JSR 75) about hiring two Brazilian developers, and Volker Bauche of Sun Microsystems (former Spec Lead of JSRs 195 and 228) about German gaming traditions. Thus, we went around the world in fifteen minutes, over a seafood taquito, a plateful of roasted veggies, shaved roast beef, and an assortment of hors d'ouevres. Most people had drinks, too, but in the interest of juggling everything and talking too, I focused on the food.

Before the action could flag, Duke wobbled into the party. One by one, people stood by JavaOne's most famous celebrity to get a mug shot. A portable HP photo printer cranked them out in real time. No ancient technology polaroids this year, no sir.

The next order of business was a group photo of all Star Spec Leads present. Then a new Star Spec Leads program was announced. It truly is an improvement over the program as originally implemented, with substantially more motivational and publicity-oriented rewards. Moreover, it's easier to work toward stardom since it's clear what is required of regular Spec Leads versus what is expected of Star Spec Leads. A new mentoring page will formalize opportunities to help connect a Spec Lead who wants some guidance with a Star Spec Lead who knows what it's all about. So get to work, Spec Leads, and start sending admin@jcp.org news about your accomplishments as well as recommendations from your fellow Spec Leads, Expert Group members, Executive Committee members, community members, and PMO staff.

Next up: announcing winners of the hotly contested annual JCP awards. Nominees had waited all evening to find out who would walk away with the gorgeous glass trophies encasing blue candy-looking swirly balls. This is not your grandmother's plaque, folks! Everyone seemed genuinely pleased with the unveiling of the few, the proud, the luminous JCP winners: Apache Software Foundation, Patrick Curran, Stefan Hepper (JSR 286), Jaana Majakangas (JSR 293), JSR 294, and JSR 290. More on the winners later.

As the evening wound up, participants migrated to the Thirsty Bear for more of the same camaraderie, only louder. Much louder.